Portfolio

Portfolio of high growth companies with market leadership
---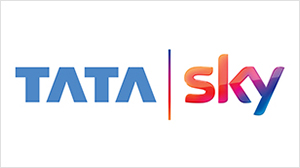 Market leader in Indian Pay TV services
Established in 2004, Tata Sky is a joint venture between Tata Sons and Disney (which acquired 21st Century Fox in 2019) that provides pay-TV services across India through direct to home (DTH) satellite service and an over the top (OTT) content platform. Tata Sky is the largest and the fastest growing pay-TV brand in India. The company is the market leader in terms of net subscriber additions and Gross Customer Pay-in (GCP). The company's GCP is bolstered by a higher market share of premium subscribers as well as value added services (VAS). Tata Sky has differentiated itself through technological and service superiority by offering industry leading services like High Definition content, Value Added Services (VAS) and Over-the-Top (OTT) streaming. The DTH industry is expected to benefit from the Indian government's regulation on mandatory digitization, and given Tata Sky's strong brand presence among DTH players the company appears poised for strong growth. Tata Sky has a base of ~22 mn set-top boxes as of June 2019.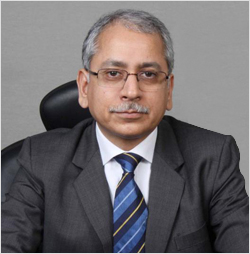 The Tata Opportunities Fund has been an active contributor in our innovation strategy and growth initiatives both at the Board level and outside, thereby helping us build India's leading content distribution platform.
- Mr. Harit Nagpal, MD & CEO
Tata Sky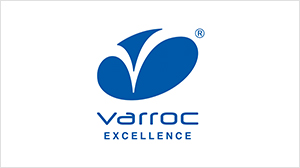 India's largest unlisted Auto Parts company
Varroc is one of India's largest auto parts manufacturers with a diversified product portfolio spanning lighting systems, plastics/ polymers, metal forgings, engine valves and electrical parts. The company is a leading auto component manufacturer in the domestic market, along with a significant presence in the global lighting segment. In India, the company has a significant presence in the domestic 2-Wheeler market manufacturing a variety of products including plastics, engine parts, metallic forgings, electrical and lighting parts. The company has 25+ manufacturing facilities across the country, located at all the major auto hubs. Varroc's largest customer in India is Bajaj Auto and other major customers include Honda, Yamaha and Royal Enfield. Varroc's lighting business (Varroc Lighting Systems, VLS) is among the top six largest supplier of automotive lighting globally and has all its manufacturing plants strategically located in low cost regions including Czech Republic, Mexico, China and India. VLS' key customers include Ford, Jaguar Land Rover, Tesla, PSA, VW and Renault - Nissan. Varroc listed on the Indian stock market in July 2018 and TOF exited its entire stake in Varroc in the IPO.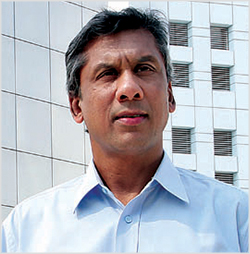 We are delighted to embark on the next stage of our journey towards 2020 with a reputed partner... The Tata Opportunities Fund and its team of investment and operating professionals, not only bolster us financially, but also provide us a strategic spring-board which enables us leapfrog into the next cycle of our growth.
- Mr. Tarang Jain, MD
Varroc Engineering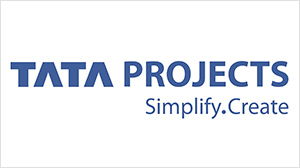 Leading Indian Engineering and Construction services
Tata Projects Ltd (TPL) is the flagship Engineering and Construction (E&C) services company of the Tata group. The company is a leader in the transmission and distribution (T&D) and power generation balance of plant (BoP) segments, and has operations in other segments including railways, civil construction and urban infrastructure. TPL follows an asset light approach with a healthy balance sheet as compared to most other industry peers who are facing balance sheet stress. The company has access to specialist technology through international alliances and partnerships – Mitsui and Aldesa (Railways), Brookfield Multiplex (Urban Infra), Danieli Corus (Metal), Doosan (Power), ACRE (coke oven plants), Aker Solutions (Pelletization plants), Ansaldo (Metro).
We are sharpening our focus to deliver best-in-class EPC services and enhancing our scale of operations to global levels. We are investing progressively into technology and engineering capabilities and partnering with some of the best global EPC companies to keep Tata Projects at the forefront of the changing global EPC space. We have maintained a strong balance sheet and this partnership (with Tata Opportunities Fund) bolsters our ability to raise additional financial resources, when required.
- Mr. Vinayak Deshpande, MD
Tata Projects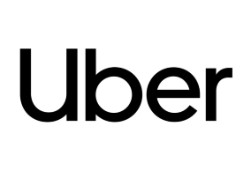 Industry: Technology
Transaction Date : 2015
Website : www.uber.com
Global market leader in On-demand Transportation network
Established in 2010 in San Francisco, California, Uber is a global transportation network company with operations in 700 cities across 63 countries. Uber's key services include peer-to-peer ridesharing, ride service hailing, food delivery, and a bicycle-sharing system. The business model is based on charging a commission for connecting riders/users with drivers/delivery partners & restaurants on a real-time, on-demand basis and providing a seamless payment platform for settlement. Uber is the leader in the developed markets (US, Europe and Australia) and several large developing markets (Brazil, South Africa and Mexico). Prior to its IPO in May 2019, Uber had raised over USD 14 bn from marquee investors including strategic partners (Baidu, Microsoft, Toyota, Saudi Arabia Public Fund, amongst others) and from leading financial investors (including Benchmark Capital, Google Ventures, TPG, Goldman Sachs, Blackrock, SoftBank and Fidelity). The company completed its IPO on the New York Stock Exchange in May 2019.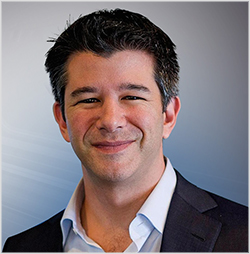 Tata is synonymous with entrepreneurialism in India and I am incredibly excited to have the Tata Opportunities Fund on board as a partner. Our goal is simple: reliable and affordable transportation at the push of a button everywhere, for everyone. Right now, we're particularly focused on building a great service for hundreds of millions of Indians - Tata's leadership and experience will be crucial in helping us meet this important goal.
- Mr. Travis Kalanick, Co-Founder
Uber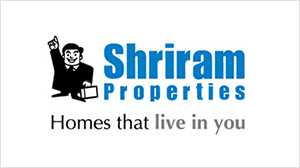 Leading Mid-market Housing Developer in India
Founded in 1995, Shriram Properties (SPL), part of the (USD 15 bn) Shriram group, is a leading developer of mid-market housing in South India. The company has constructed and delivered over 13 mn square feet across Bangalore, Chennai, Coimbatore and Visakhapatnam. SPL follows an asset light model, typically entering into joint development agreements (JDAs) with landowners on a revenue and/or area sharing basis and more recently via development management (DM) arrangements. The Shriram Group is a well-respected, diversified conglomerate based in South India with operations in financial services and IT / BPO. Prior to the Fund's investment, SPL had taken investments from a number of well-regarded global investors including TPG, Starwood Capital and Walton Street Capital.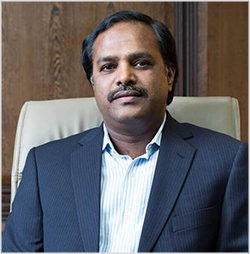 This investment by the Tata Opportunities Fund is a testimony to Shriram Properties' focus on good governance, transparency and commitment to the customers. The Tata Opportunities Fund and its team not only strengthen us financially but also provide us a spring-board to launch us into the next cycle of our growth. Our partnership with the Tata Opportunities Fund, added to the company's brand, trackrecord, experienced team and other high quality partners, positions Shriram Properties favorably for an IPO in the near future.
- Mr. Murali Malayappan, MD
Shriram Properties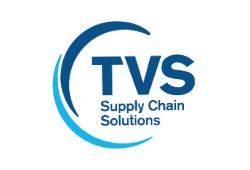 Industry: Logistics
Transaction Date : 2015 - 2017
Website : www.tvslsl.com
India's market leading Third-party Logistics company
TVS Supply Chain Solutions Ltd. (TVS SCS), formerly known as TVS Logistics Services Ltd., is India's largest Third Party Logistics (3PL) player with a global footprint (India, Europe, US, Asia and Australia). The company is an integrated third party logistics specialist with full service capabilities: (i) integrated supply chain solutions (transportation management, warehouse management, materials management), (ii) last mile delivery solutions (technology spare parts logistics, express delivery, field resourcing activities) and (iii) freight forwarding services (management of freight shipments, customs clearance and last mile delivery). In addition to organic growth, TVS has also grown through a series of acquisitions in India and globally. In 2015, TVS SCS acquired Drive India Enterprises Solutions Limited (DIESL) from the Tata group. DIESL is a 3PL company in India with a strong presence in the consumer durable sector. The company is part of the TVS Group – a respected South India based conglomerate with a combined turnover of over USD 8 bn and a 100 plus year history.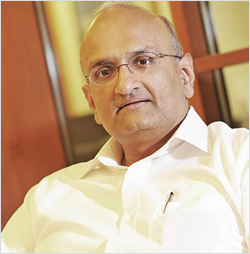 We are thrilled to be able to bring together two uniquely capable and complementary entities in the 3PL space in India. This move is highly strategic and enables us to add to our already expanding base of non-auto customers. Besides, we have widened our service capabilities including last mile delivery and other capabilities like demand forecasting and technology logistics through our overseas acquisitions. With our sophisticated range of services and capabilities, TVS LSL would be able to provide unmatched support to our (TVS & DIESL) clients in India.
- Mr. R Dinesh, MD
TVS Logistics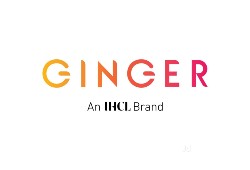 India's market leader in Budget Hotels
India's largest hotel company and a part of the Tata group. IHCL operates the Ginger brand of hotels – the leader in the economy lodging segment in India. Established in 2003, Ginger was the first of its kind chain of budget hotels across India. Ginger is the number 1 player in the budget hotel segment in India with ~4,200 keys across 47 properties in 33 cities. The company has moved towards an asset light model (leased properties, management contracts and reflagging of existing hotels) with a cluster approach focused around Metro and Tier I cities and is upgrading its existing inventory from the earlier philosophy of "Smart Basics" to "Lean Luxury".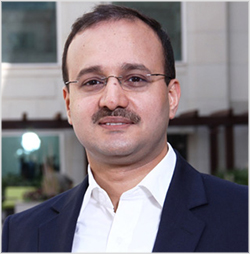 Tata Opportunities Fund is a highly supportive investor that has regularly provided deep insights on aspects of our property rollout plan / operating model and highlighted global best practices with a focus on driving ROI. We view them as an invaluable partner as we pursue our goal of dominance in the budget-lodging segment in India.
- Mr. Rahul Pandit, MD & CEO
Ginger Hotels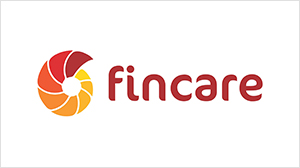 Industry: Financial Services
Transaction Date : 2017 - 2018
Website : www.fincare.com
Fast growing, new Small Finance Bank
Fincare Business Services Limited was established in 2014 as a result of consolidation of two microfinance businesses acquired by True North (formerly India Value Fund) in 2010. Fincare, headquartered in Bengaluru, is a Small Finance Bank (SFB) and is a holding company for three business entities Disha Microfin (Disha), Future Financial Services (FFS) and Lok Management Services (LMS). These entities are rural focused microfinance institutions (MFIs) providing microfinance loans and micro enterprise loans. Fincare has successfully converted into a bank and launched commercial operations in September 2017. Fincare currently operates through 600+ banking outlets in 13 states and union territories.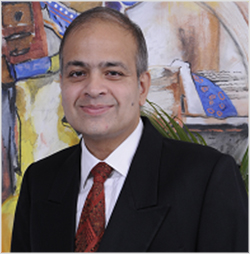 This investment is testament to the scale of the opportunity for financial inclusion in India, and underscores the ability of Fincare products to drive significant revenue expansion alongside social impact for India's underserved rural communities… will enable us to continue to build the infrastructure required to accelerate our growth, in line with our mission to facilitate a lifetime of progress at the base of the pyramid through financial and social inclusion.
- Mr. Rajeev Yadav, CEO
Fincare